Mr D One Finger
Account Type: Business
SnapCard URL: https://biz.snapcard.id/onefinger
Category: Music & Art
Scan Mr D One Finger's QR Code here to experience all the cool features below!

Who is Mr D One Finger?
Mr D One Finger is an artist and a musician based in Indonesia.
He uses SnapCard to enhance his art and furthermore, to promote his music.
How does Mr D use SnapCard?
Enhances Art with AR
Product Purchase
Video Gallery
1. Enhances Art with AR
Mr D expands the experience of his drawings by using AR either to enhance or animate the art! Here's a video of 4 out of the several drawings that use AR (Notice: the commentary is in Indonesian/Bahasa Indonesia):
+ AR Image over Drawing
Mr D lets customers discover and uncover messages in the art through the AR. In this AR experience, the AR adds new meaning and perspective to the initial drawing.
+ Talking Albert Einstein Image
The drawing comes to life as Albert Einstein goes from art into a moving animation talking directly to you!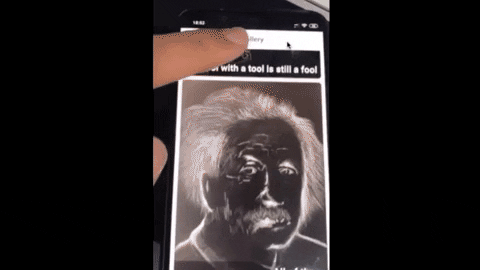 + Tiger 3D Animation
Mr D doesn't only distort and enhance his drawing but creates a completely different and awesome animation too! Users would scan the image and a tiger would roar right back at them in the form of a 3D animation.
+ AR Video
Here is a video that can be played once users scan the image behind it.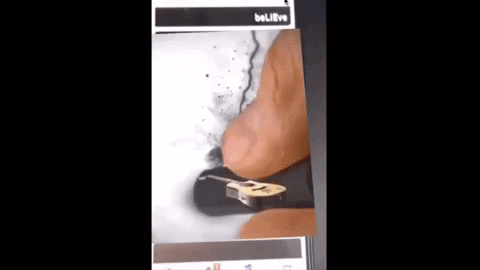 Try all these fantastic AR Experiences by scanning these markers through SnapCard here!
2. Product Purchase
The SnapCard Business Account Menu features a "Products" section that Mr D uses to sell his T-Shirt. Fans and/or Users can directly go buy merch after viewing the Augmented Reality. You can use this to sell your products through the SnapCard Business Account.
3. Video Gallery
Mr D uses the video gallery to upload other marketing material for his fans to see.
Are you looking to create your personal brand or advertise your company?
Contact us on how SnapCard can help you to engage your audience better!

Interested in SnapCard? Check it out yourself and download it here!